Children of Borno:
Our lives in pictures
Reading back one's own story as a proofreader, and again as a reader.
We have new chicks. Self-sufficiency in farming.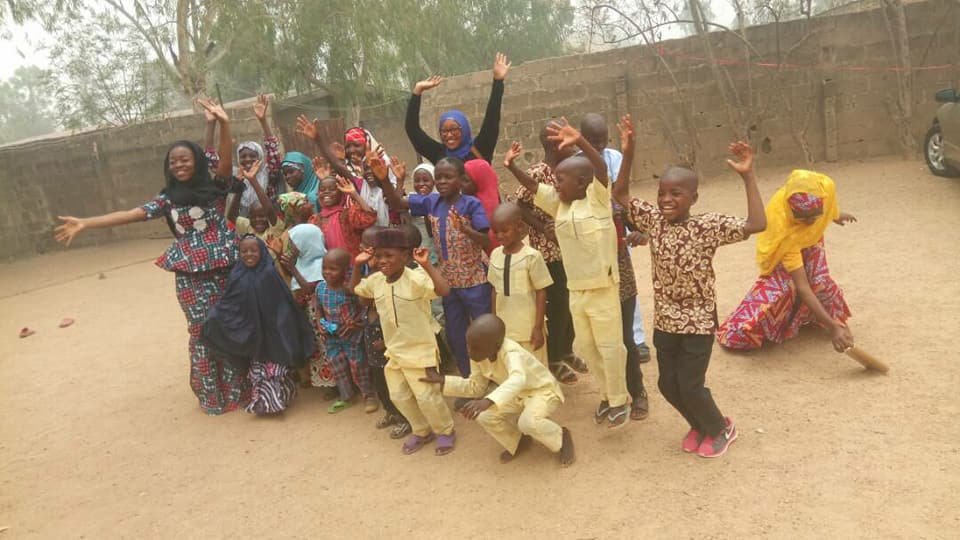 Sounding out the syllables so that words will be spelt correctly.
Eid is around the corner and some special treats are being made. Our oldest children had the opportunity to learn from a commercial caterer today.
Two pigeon lovers in Maiduguri read about a pigeon who visits the landmarks of New York.
For most of these happy Children of Borno, these are the first socks they have owned. There is much gratitude and appreciation for every gift and kindness.
Experiments with the gift of beads from the UK
Caterpillar is very popular
Learning to balance and to count
Rainy season Eid provides the time and space for conquering fears and coming to know an animal up close and personal.
He has done the last farm inspection for the day. The sun and the seeds are setting. Why not dance in a little secret joy for the witnessing what springs from the earth!
An engineer in the making…
The shade of the neem tree means natural air conditioning and a perfect spot for pursuing the dream of literacy.
The gift of new clothes for Eid….
….as well as new shoes . Oh joy!
Leisure time literacy. AusRelief provided the computers.